by Alafair Burke
It's another Monday, but today we kick off not just another week, but a new year in a new decade. I thought it would be fun to check in with some writer friends to see what was on their minds as we said goodbye to 2010.
Lee Child, author of Worth Dying For:
Well, I kind of share Reacher's super-pedantic nature and feel that every day is the start of a new year. Calendar? We don't need no stinkin' calendar! And because I'm a generally contented guy I often feel … kind of gloomy about Jan 1, not because I'm down, but because usually the old year was so great I can't see how the new one can be anything other than worse. It usually isn't, of course, which merely reinforces the cycle twelve months later.
I'll be up late, probably watching NBC, and I'll get into the moment. But then I'll go – 2011?? WTF?? How old am I now??? I'll take the day off on the 1st, and then be back at work on the 2nd, laying bricks, trying to get the new book done.
Lisa Unger, author of Fragile
Since Ocean was born five years ago, we've spent our New Year's Eve at home. When she entered the scene, focus really shifted to our domestic life. The idea of partying as the clock strikes midnight has somewhat lost its appeal. Last year we had a sitter scheduled. But Ocean got sick, so we stayed home with her and made marshmallow s'mores in our chiminea. Then Jeffrey and I celebrated with cosmos by the pool after she went to sleep. It was probably one of the best New Year's celebrations ever. This year, our long-time sitter is sort of on call. She knows we might go out after Ocean goes to sleep for a little while, just to say we had a date night on New Year's Eve. But we'll likely be home way before midnight. I am married to my best friend, and our home is my favorite place in the world. So it's hard to imagine a better place to start the new year! Chances are that's where you'll find us when the ball drops.
Karin Slaughter, author of Broken
Okay, well, I am pretty boring. I always have a book due at the end of the year, so I spend the week between Christmas and New Years polishing the hell out of it so I can have it in my editors' inboxes when they get back to work. This is to say that I am so exhausted by the time the new year rolls around that I am generally in bed by ten. Hey, it'll still be next year when I get up.
Jonathon King, author of Midnight Guardians
My New Year's will be grand celebrating in Ocean City, NJ and this year will start off with a new job at 8 am in the warm city of Pompano Beach, FL. Back to the world of paid employ, the writing may slow but never stop. Let us all be optimistic in 2011 and let a storm of reading break out everywhere!
Laura Lippman, author of The Girl in the Green Raincoat (to be published Jan. 18). And, fingers crossed, Unnamed Lippman #16, slated for August and now staggering toward completion.
For several years now, I've been doing the one-word resolution challenge at my website. This year, I chose "be," recognizing that I am destined to fail. I think writers, by temperament, suck at being in the moment. They're always rewriting the encounter that just happened ("I SHOULD have said") or thinking about the work ahead. It's a crazy way to be. Or not be, I guess.
But for personal reasons that you'll understand even if I don't want to broadcast them to Murderati readers — because I am trying very hard to have a hard, bright line between my personal and public lives — I'm trying to find some moments to be in the moments. It is, as the Zen masters promise, pretty great. Still, I suck at it.
And here's a story I haven't told: A few weeks before David Thompson died, I had a very brisk IM conversation with him via Facebook. I was working, I have so little margin for error in how I spend my time now that I am often forced to be brisk. Polite, but brisk. That turned out to be my last contact with him. I know I am supposed to turn this into an object lesson about how we never know and I should feel awful about the fact that I didn't put down my work that morning and have a long, chatty conversation with David. Except, the great thing about David is that he totally understood that I was working and couldn't do that. He understood what writers' days were like, he understood why I was having trouble deciding whether I could come to the store in October. He was understanding personified. So instead of beating myself up for not stopping work that morning, I celebrate the fact that I knew someone like David.
I lost two friends and my father-in-law this year. I have never had a year of such extreme highs and lows, and I wonder if it has to be that way. And if it does have to be that way, what would I choose — a year of highs and lows, or a muddle through the middle? I honestly can't decide. So I'm just going to try to be and roll with what comes. Almost every novel I write centers on one basic idea: Anything can happen to anyone at any time. I control nothing. Maybe that's why I became a writer, where I get to enjoy the illusion of control over my pages and my characters.
Val McDermid, author of Trick of the Dark (UK) and most recently in the US, Fever of the Bone
I will be celebrating Hogmanay in traditional Scottish fashion. I'll be up in my home town in Fife at my mother's house, where we start the evening with one of the finest fish and chip suppers in the world. We'll sit around and blether (that would be "chat" to you…) then when it gets close to midnight, we'll charge our glasses — whisky for me and my mum, Diet Coke for the American teetotal wife, and apple juice for the kid — listen to the bells ring out on the TV, get tearful and drink our toast to the New Year. We'll make some phone calls and texts to friends and family, then my mum and the kid head for bed while the wife and I go out to party. (She still feels bewildered at the notion of leaving the house to start partying after midnight. I guess they don't do that in Michigan)
The party we go to is the same party I have been attending for 35 years. So, lots of auld acquaintance, whisky, Scottish country dancing and general catching up. We usually make it to bed these days by five or so. I guess I just don't have it in me any more to stay up drinking whisky all night then end up at my friend Donald's house to eat bacon and eggs around nine. Later that day we'll visit friends and family. Next day is the traditional football (ie soccer) match. It's always a local derby and we will sit in the director's box (a very posh word for a little enclosure in the main stands, open to the elements and in line with the prevailing wind…) and freeze as we cheer on Raith Rovers to victory. It's what we always do. On the rare occasions I've missed out (mostly because of seasonal illness) I've felt out of kilter all year. So I guess it's a very important ritual for me.
(Ed. note: I love Val's Scottish-isms but thank her kind soul for translations. I grew up in Kansas!)
Jan Burke, author of The
Messenger
On New Year's Eve, we'll happily spend time with friends. Then I become a curmudgeon, because the evening is a finalist for Least Favorite Holiday, one during which too many people try too hard to have fun — especially one of neighbors, who will probably make her annual attempt set someone's roof on fire with a bottle rocket. I treat that evening — Amateur Drinkers' Night — as if an announcement has gone out declaring that zombies will be migrating through my neighborhood: I stay inside after sundown.
Michael Koryta, author of The Cypress House
I have little excitement and less wit on New Year's Day, it seems. Beyond making a resolution to get in better shape and then promptly falling asleep on the couch with a beer in my hand, my only consistent ritual is in totaling up the number of books read and words written. This year's totals are disappointing: 76 books read versus the 103 I finished in 2009 (including a riveting thriller titled 212) and 228,037 words written. I topped 400,000 words in 2009, so that's a big drop, and, since the vast majority of them end up on the cutting room floor, it's a little alarming. I'll try to find someone to blame immediately. Or maybe I should just get back to work…
(Ed. note: 228K words is disappointing? Good thing he snuck in that plug for my book, or I would really hate this guy.)
Jonathan Hayes, author of A Hard Death
My life – as a New Yorker, as a forensic pathologist, as a writer – always feels like it's teetering on the brink of total collapse. I try to use New Year's as an annual brake, as an opportunity to slow down, to actually concentrate on something. I like the tradition of a clean slate for the coming year, but my best resolutions have involved working on mindfulness, or developing a skill.

For example, when I was a contributing editor at Martha Stewart Living, I decided to work on my sense of smell. I kicked off the fresh year with a collection of beautiful essential oils, and a stack of books on scent and perfumery. The benefits – a more focused palate, a greater awareness of the olfactory world around me, a richer sensuality in my writing – have been long lasting.

This year, I've decided to learn about magic – street magic, not stage or fantasy magic. I've bought some decks of cards, a book and an instructional DVD; I expect I'll be crap at it, but the discipline of reading, trying and practicing will be good for me. At one level, this is about becoming conscious of my hands again, about the mechanical pleasures of touch and proprioception. At another, it's about trying to understand how illusions work – the art of managing expectation, of direction and misdirection. Mostly, though, it's about sheer goofy fun.
Lawrence Block, author of A Drop of the Hard Stuff (coming in May) and 40 (Ed. note: Damn him!) backlist ebooks just out from Open Road.
Lynne and I will have a wonderful time New Year's Eve, thanks to the Power of Diminished Expectations. A nice early dinner at the bistro around the corner, then a little time in front of the TV, capped by some network's annual necrology, an irresistible combination of sweet sadness and delight at still being here. And so to bed.
Then the New Year begins with a January trip to Taipei and Beijing to meet readers and publishers, and from then on I've got a book to revise and another to write, and pub dates in May and September, and more ebooks coming out, including a pair of e-riginals in the spring, and I'll tell you, I've got too much on my plate to leave room for any New Year's resolutions. Except one, which I expect to keep, and commend to you all—to do as Warren Zevon advised, i.e. to enjoy every sandwich.
SJ Rozan, author of On the Line
I kicked off the new year as I have for over a decade now: a very long walk. This year, 7 miles, through lower Manhattan. I get up early, no matter when I went to bed, and just wander. At first the streets are empty except for people still staggering home; then they come alive. I do this every year, wherever I am. (One of my favorite New Year's Day walks was through Queens.) It sort of reboots my head for the year to come.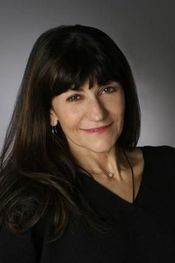 Rosemary Harris, author of Dead Head
Like the Marx Brothers I'll be kicking off the new year with a night at the opera – La Traviata at the Met, then a late dinner at Gabriel's and a trek to the roof to watch the fireworks in Central Park. My husband claims that this year he'll let me drag him to Marie's Crisis Cafe to sing show tunes with the boys until the sun comes up but it hasn't happened yet. Will keep you posted.
Megan Abbott, author of The End of Everything
I spent my youth determined to make every New Year's Eve unforgettable–and while I remember none of them now, I'm sure they were memorable at the time. In more recent years, I've spent my New Year's Eves hammering out resolutions–and while I remember none of them now, I'm sure I carried them out and they changed my life in critical ways. This year, I've decided to take the pressure off entirely. And I'm hoping what that means is not what I fear it means: trawling TruTV while savoring some fine Trader Joe's prosecco. … Happy 2011!
Michael Connelly,
author of The Reversal
I only have two real goals in the new year. Break a hundred on the golf course and write the best Harry Bosch book so far. I think at least one of these is attainable.
(Ed. note: I have seen this man golf, so the next Bosch must be a real doozie.)
And finally, moi:
At midnight, 1/1/11, my husband and I celebrated our anniversary at the same party where, five year earlier, we quietly exchanged vows and rings by ourselves in the basement at midnight. We made it legal the next day with paperwork, a witness, and a "nondenominational minister" we found on the internet, but our non-wedding is still the thing we celebrate. I rang in the new year grateful that my husband is still my best friend, thankful for having two pretty kickass jobs as a law professor and writer, and blessed with generous, talented friends who helped make this post special.
So tell us: How'd you ring in 2011? And what author do you plan to read this year for the first time?