I met author Jonathan Hayes in 2008 at a Thrillerfest cocktail party for Harper authors at Mysterious Bookshop in New York. His first novel, Precious Blood, had just come out to rave reviews. It turned out we had a lot in common. He also still had a crime-related day job, serving as the city's Senior Medical Examiner. He liked good food and bad movies. And, importantly, given the realities of new friendships in New York City, he lived three blocks away from me.
A friendship was born.
I am delighted to report that Jonathan's much-anticipated second novel, A HARD DEATH, is in stores this week. I hope you enjoy getting to know him in today's Q&A as much as I have. He's a hell of a writer, so check out his work if he's new to you.
Many writers have a "hook" in their backgrounds that pulled them into writing. Michael Connelly was a crime beat reporter. Our own Tess was a medical doctor. I was a prosecutor. Your most apparent lead-in to crime fiction is as a medical examiner, but that's not actually how you began writing, is it?
It was pretty much an accident. I'd always loved to write, but it wasn't something I'd imagined myself doing professionally. When I moved to New York, I became active in an online NYC community, where I was being (typically) free with my opinions about restaurants and movies and life in the city. An editor from Paper magazine ("the coolest magazine on Earth", according to the LA Times) saw my writing and asked if I'd be interested in writing for them.
I dashed off a round up of my favorite NYC Vietnamese restaurants and sent it to her. Then they said, "We'd like you to write about anything you'd like." I told them I wanted to write about the electronic music and culture of the current rave and nightclub culture. For two years, I was a professional raver (a really schizoid life – I found myself doing autopsies in the morning, testifying in a murder trial in the afternoon, reviewing a restaurant in the evening, then home for a disco nap, up at midnight and out all night at a warehouse rave).
Hayes' Motto Back Then (Literally?)
I wrote more and more about food; eventually I was spotted by someone at Food & Wine. They sent me to Vegas for the magazine, and things built from there. Martha Stewart next, then the New York Times, and eventually, GQ, Gourmet, etc. I ended up a contributing food editor at Martha Stewart Living.
I loved – no, loved – writing for Martha – each story was so pretty and perfect, and these jewel-like little pieces balanced out the carnage and destruction of my daily life, particularly during the hard times after 9/11. But eventually, there's only so many times you can write about edible flowers before feeling somewhat dishonest: I am a naturally profane person, and the delicacy and politesse of writing for (most) magazines began to be a strain. I sketched the outline for a novel that would let me talk about my forensic life, and began to poke at it.
Then, another odd opportunity presented itself: my friend Bill Yosses, a prominent pastry chef, approached me about writing his dessert cookbook. When I met with his agent, she was fascinated by my day job, and asked if I'd ever written any fiction. She insisted that I send her the outline and pages of the novel I'd been working on; she signed me immediately on reading it. Harper Collins bought Precious Blood the next week in a preemptive bid. And suddenly, I was a novelist.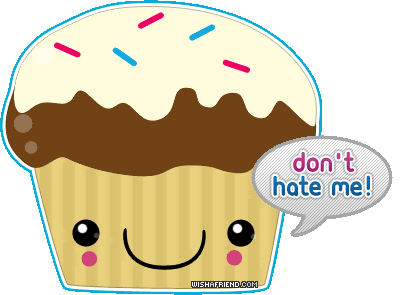 I think that my background in forensic pathology has been a double-edged sword. I probably know more about murder and violence than just about anyone else out there writing crime fiction today, but I worry that I might be seen as a novelty signing, like Ice T. Or, worse, Mrs. Ice T. The fact is, I'd been writing professionally at a high level for a decade before I started writing fiction.
By the way, don't worry about Bill, he of the dessert cookbook: he's now the White House pastry chef.
Booklist accurately describes your new novel, A HARD DEATH, as "a CinemaScope novel, in Technicolor and surround sound." I once introduced you at a Mystery Writers of America event for the New York chapter by saying that you write about violence as well as any other writer working today. Why are you so bloody good at writing about bloody stuff?
I'm not a particularly cerebral person: I am a sensualist. This is one of my strengths as a food journalist – I have a good palate, and a good nose, and can write convincingly and passionately about food at the sensual level, while bringing to the table a strong understanding of the history and culture of food.
It's the same way with forensic stuff – I understand violence at a fairly profound level, but my approach isn't a simple description of punching or shooting so much as a focused awareness of the look, feel and smell of violence and its aftermath. I want the reader to understand what it feels like to do my work – what it feels like to kneel down over the body of a murdered man in a blood-spattered room, or to pull the body of a stabbing victim out of a swamp.
A HARD DEATH is the second novel featuring Dr. Edward Jenner. Tell us a little about Jenner and the set-up for A HARD DEATH.
Jenner (who, by the way, is mortified by his overdetermined first name, and always goes simply by "Jenner") was introduced in Precious Blood. A forensic pathologist who's just passed 40, Jenner has retired, burned out after his 9/11 experiences. He's hauled back into the world of violent death when the niece of a good friend becomes the target of a serial killer. Jenner survives, but is forced to take several ethically iffy steps during his hunt for the killer; politically out-maneuvered, he ends up with his New York medical license suspended. Broke and desperate to regain his reputation, Jenner jumps when an old mentor offers him several months of work in the ME office of a quiet, rural Florida county on the edge of the Everglades. It's the perfect opportunity – Jenner can rest and recharge, away from the glare of the New York media spotlight. But then…
Your first Jenner novel, PRECIOUS BLOOD, was set in New York, where you are a senior forensic pathologist and live in the East Village. I could feel the presence of New York City on every page of that book. For A HARD DEATH, you take Jenner down to the Florida Everglades. Why did you decide to move your character in only the second book in the series? And why Florida?
I wrote about New York in a very real way – I love this city passionately, worship it. Seriously, there isn't a day when I don't step out onto the street and think, "Thank God I live here!" But I found I couldn't write Precious Blood honestly unless I talked about what happened here after 9/11. This was a very hard thing for me to do – like many New Yorkers; I took a pretty bad hit back then. The topic is emotionally and politically charged for many of us, and carries very particular weight for those of us who were involved in the recovery and identification process; some of the names in the book are those of cops I worked with back then.
It was difficult to write freely about the NYPD in that book; I realized I needed to get Jenner somewhere where the cops could be really flawed without risking resentment from people I work with on a daily basis.
While I was training in forensics in Miami, I moonlighted on Florida's West Coast, in Naples, a charming, quiet town, affluent and clean. It was a fascinating experience, particularly after the maelstrom of spectacular death that was Miami. Mostly, my days were incredibly quiet, spent documenting the natural passing of elderly Snowbirds, the occasional drowning. But then the calm would be punctured by really extraordinary things – for example, I had to go by airboat through the Everglades to a remote mangrove swamp to investigate a small plane crash. I was particularly struck by the scene of a stabbing in a migrant worker town 50 miles to the North, by the squalor in which the workers lived in comparison to the luxury of Old Naples.
That sort of contrast is great for a writer. Having learned my lessons from Precious Blood, I created the fictional county of Douglas to stand in for Collier County, and Port Fontaine to stand in for Naples (yes, I have friends in the Collier County ME Office, and in the Collier County Sheriff's Office, and wish to step on no toes!).
Obviously, it's not a documentary recreation of Naples and the surrounding area. I used details I'd picked up around the country – something a death investigator had told me about Iowa pig farms a few years back when I was lecturing on rave drugs in Des Moines; a lurid article about the particularly scandalous behavior of an affluent Floridian; some other stuff. And I was a bit prescient about the violent nature of Mexican drug cartels, which have, in recent months, managed to catch up with me.
We both love to eat, as do many of the other 'Rati. What has been a particularly memorable meal?
Last month I was in Chicago for the annual meeting of the American Academy of Forensic Sciences. I speak passable French, and have an apartment in Paris, so the community of French forensic pathologists has embraced me. At every meeting in the US, it's my responsibility to find bons tables –­ good places to eat. Usually, that means digging up something typiquement americain; when the meeting was in San Antonio, for example, I rolled up to the rural town of Luling with a Cadillac convertible filled with French coroners in cowboy hats, eager to eat authentic barbecued brisket served on sheets of butcher's paper and tubs of smoky baked beans, washed down by pitchers of Big Red.
But my friend Laurent Martrille is a true gourmand, and in Chicago we ate at Alinea, perhaps the best restaurant in the country. I'd raved about it in the NY Times a few years back, then wrote a piece with its visionary chef, Grant Achatz, about solid sauces for the Times Sunday magazine; we were greeted like old friends. The meal was 29 courses, some as tiny as half a teaspoon, consumed over four and a half delirious hours. And it was exhilarating.
You can see almost every course – and Laurent – in my Facebook album of the experience. Make sure you don't miss the duck press! They brought out a beautifully roasted duck, carved the meat off tableside, then, in front of us, stuck the defleshed carcass, heart, liver, etc, into a giant cylindrical steel press, slowly crushing the innards until a thick red slurry of organ, blood and marrow spattered out from a little spout at the bottom. This was whisked off to the kitchen and added to the jus for the duck. And it was absolutely freakin' amazing.
Also, for the final dessert, a sheet of woven silicon was draped across the table, and two chefs poured out a variety of chocolate sauces and other elements onto this surface. They quickly bruléed a liquid cream, then brought out a chocolate mousse that had been inflated, then frozen in liquid nitrogen, and shattered it on the table, causing a fog of nitrogen mist to flow across the surface. We ate everything right off the tabletop – seriously, have a look. It was quite extraordinary, and extremely fun.
[Aside from Alafair: I could never be a food writer because my description of said meal would be, "Incredibly tasty."]
Sharing a meal at shared neighborhood favorite, Gotham Bar & Grill
You are a fierce Facebooker. Unlike many writers, you rarely even mention your books or your life as an author. Instead, you really show your actual life through photos, music, and video. What rings your bell about Facebook?
Yes, I am the bane of my publicist's existence – I'm frequently invited to comment on high profile killings on national TV, but always decline. I think it's inappropriate to hold forth on something so serious about which you only have third- or fourth-hand knowledge. All of us hate to be second-guessed; it's horrible to watch the jackals come out of the woodwork when a celebrity dies.
I've had a strong online presence for more than 20 years – I've had the same email address for all that time, and probably as many people call me "Jaze" as call me "Jonathan".
I find just about everything fascinating – seriously, I could get engrossed in an article about the history of cereal box typography design. As a result, I have the attention span of a magpie, regularly developing odd obsessions that are gushingly watered by the fountain of esoterica that is the Internet. And when I'm passionate about something, I want to share it, hear what other people think. So I post it on Facebook, or on my Tumblr blog.
Right now, for example, I'm obsessed by a mostly West Coast niche subculture: girls and young women who've developed a style fusing psychobilly rock style (fringes, retro clothes, Sailor Jerry-style retro tattoos) with facial and body piercings, breasts plumped up by clothing or surgery, Hello Kitty-style kitschy accessories and My Little Pony hair colors borrowed from Harajuku in Tokyo. It's an odd look, a deliberate, almost angrily in-your-face miscegenation of Kiddie Cute and Hypersexualized Adult. I think it's less rock'n'roll than a new incarnation of rave style; that scene was characterized by a conscious infantilization that had kids drowning in brightly colored, deliberately oversized clothes, carrying animal-shaped backpacks and handing out candy while they chewed pacifiers. (Admittedly, those last two were to help deal with the jaw-grinding and clenching that are a side effect of the drug Ecstasy, but, still.)
Uh, here's my Facebook album for that – careful; depending on where you work, it might not be 100% safe for you.
I don't talk about my work work on Facebook because it's not appropriate; people died to make their way to me, and that should be private. This is one of the reasons I write fiction: to talk about the things I see, and the reactions they evoke, without betraying any confidence.
Anyway, I do talk about books and writing on Facebook, but not as much as I probably should if I want to be a better marketer.
My impression is that you have very eclectic friends. Can you give us an idea of the wide array of company you keep?
Ha! I do, thank God. My first New York City friend was the naughty photographer Eric Kroll, who specializes in what's charmingly called "glamour photography" – models in 50's lingerie. I met Eric because he was selling a photograph of the pin-up star Betty Page shot by Weegee, the famous New York crime scene photographer. We quickly became friends, and I hung out a lot with him in his studio, and helped carry his lighting when he was shooting in various odd locales around town. Through Eric, I met a lot of people in New York's demimonde – strippers, dominatrixes, etcetera. I, of course, found this whole new world fascinating. And in return, I was the only medical examiner they had ever met (I do think that the novelty of having a forensic pathologist as a friend has really worked in my favor – and, I must admit, I'd thought that it would when I decided to move to New York).
After the sex people, an early NYC girlfriend introduced me to friends in the visual art world – a world as cliquey, paranoid and pretentious as the fashion world. Just like the fashion world, when you get to know people individually, they can be great, but as a group, there's an unusually high quotient of ghastliness (although my reaction might reflect my insecurity about my art world status). Then I started writing, and my next batches of friends came first from the music world, and then from the food world. And finally, the ink-stained wretches – the motley crew of authors I've met in the last few years.
I love my friends, though they can be a handful. Occasionally my social circles collide with terrible results, most recently last week when I had a networking disaster: my friend, fetish-y porn girl Adrianna Nicole, has a new film coming out this week, and during the run-up to its release, I've been following her presence on the internet. My Google alert flagged a naughty photo of her accompanied by a delirious rant about how amazing she was; this was one of the filthiest web sites I've seen – I mean epically obscene. Amused, I tweeted it to her.
Only instead of sending it just to Adrianna, I managed to send the URL to my entire Twitter list. When I realized it, the damage had already been done. I sent out a follow-up tweet, explaining the situation, and sincerely apologizing to anyone who'd clicked through and seen things that they'll never be able to unsee.
And then I sent a second tweet telling anyone who'd clicked through and been delighted that they were welcome. I mean, what're you going to do?
Really, though, much of my weird social life comes from living in NYC, and doing a cool job (forensics and/or writing). And being English and non-judgmental probably helps.
What's next for Jonathan Hayes?
What indeed! I'm getting ready for my book tour; I'll be banging out a bunch of dates in New York/the North East, but I'm focusing on the West Coast this time around (dates are up here). The final stop of the official tour will be, of course, in Naples, Florida, where my Collier County cop and M.E. friends will finally discover the horrific liberties I've taken with their beloved town.
I'm working on Jenner3 (set in the mountains in Colorado). After that, I want to do a spin-off featuring the female crime scene detective who readers will meet in this book. Down the road, I think I'd like to try a horror book, but I'm not sure.
And for me personally? I'd like to spend some more time in Paris – I'm an absurd three years into the renovation of my tiny (as in 250 square feet tiny, but perfect) studio in the Marais, and I'd really like to enjoy it for a couple of weeks. And I want to spend a month in Thailand, taking it easy, and reading the rest of Tim Hallinan's fantastic Poke Rafferty series.
Jonathan (aka Jaze) has kindly agreed to mail a signed copy of A HARD DEATH to one randomly selected commenter. Feel free to post any questions or comments for him, but we'd both like to know: What is your favorite New York City-centric mystery or thriller?
You can also follow Jonathan on Facebook and Twitter. Order his spectacular new novel, A HARD DEATH, here. And check out his website here.