You may recall that a few months ago, I solicited your advice about a pre-order campaign for my first standalone thriller, LONG GONE, which comes out … OMG, tomorrow! After giving pre-orderers (that's a word, right?) a keychain last year for my novel 212, I wanted to know what readers might appreciate this time around. Another trinket I could send to every person? Or a smaller chance at being one lucky winner of something big, like an iPad?
Well, in more than fifty comments, y'all made three preferences very clear: 1) It's more about the gesture than the monetary value; 2) Better to give something to every reader than to just one lucky winner; and 3) The more personal to the reader-writer relationship, the better.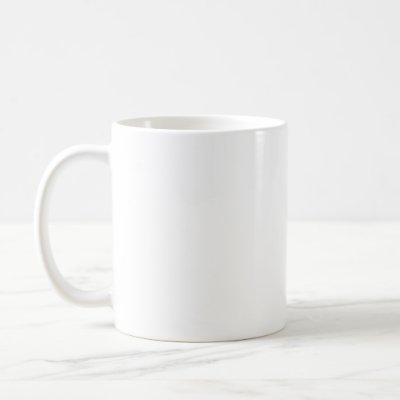 Thanks to your input, I made a decision I never could have reached on my own. In fact, I got so excited that I disclosed the decision in parts. Because we all love mysteries, I decided to make the LONG GONE pre-order gift a surprise.
Like all good mysteries, this one came with clues.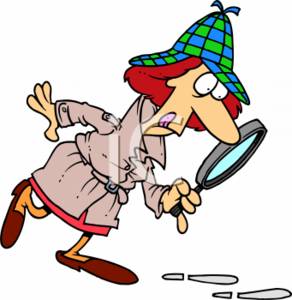 1. It consists of thirteen parts that can be assembled in less than three seconds.
2. You put its parts together with your fingers, but you will not want to hold it.
3. What force and strength cannot get through, this, with little effort, can do.
4. It is not a car or an iPad. It is something little old me can actually give everyone who buys a book.
Got it?
Did you figure it out?
…
Try one more time?
…
It's a thirteen-letter password! And in that case, it's a password to a private book club. It's private in every sense of the word. It requires a password, available only to early supporters of Long Gone.
It is also private because it provides a behind the scenes look at the writing of Long Gone: thoughts about various scenes and characters, information about the real locations depicted in the book, and other content that I hope will enhance the reading experience.
Y'all told me readers wanted something personal and connected to the books. I couldn't think of anything more personal and Long-Gone related than exclusive content from the gal who wrote the novel. Although the password to this club was intended to be a pre-order "gift" to readers and a small token of my gratitude, it has turned out to be a gift to me as well.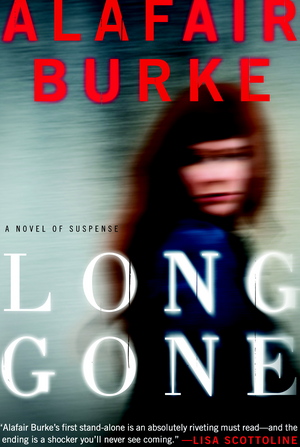 In the past, I constantly had to admonish readers on Facebook and the web not to post comments with SPOILERS! The private book club is a place where we can all start on page 1 together (tomorrow!) and read together for 10 days. Every post begins with a page number, so anyone who falls behind can skip that post and come back later. Faster readers can wait for the rest of us to catch up, then jump into the conversation. I am really looking forward to talking to readers about LONG GONE in real time as they read. Then on July 5, at 9 PM EST, we'll wrap up our club with a live webchat.
Since all of you here helped me come up with this experiment, I thought you might want the details. And because some of you may even want to join the club, I'm extending membership applications through the week.
How do you get the password to the club? Just purchase a copy of LONG GONE by June 25 (earlier is better, though, because we start reading tomorrow!). It can be an e-copy or a paper book. Either forward your proof of purchase to offer@alafairburke.com, OR fill out this handy, dandy pre-order offer form, whichever is easier. Then I'll send you the club location and password. How simple is that?
The book club might be a completely transformative way to read a book with a community, or it could be a total trainwreck. Either way, I'm looking forward to the experiment, and appreciate the willingness of others to follow me on the journey.
Learn more about LONG GONE, read an excerpt, and watch the video trailer here. You can find many of your favorite booksellers here and here. For signed copies, contact stores listed here.
And since I'm totally pimping myself out today, I'll go all in with the advance praise:
"I loved this book." —Michael Connelly
"Long Gone is a tremendous novel, and Alafair Burke is one of the finest young crime writers working today." —Dennis Lehane
"Alafair Burke's first standalone is an absolutely riveting must read—and the ending is a shocker you'll never see coming." —Lisa Scottoline
"A red-hot firecracker of a thriller. If you already love Alafair Burke's novels, buckle up for her best book ever." —Lisa Unger
"Highly addictive. The ending will leave you breathless." —Karin Slaughter
"Very smart. The dialogue crackles, the plot is intriguing, and the pacing is perfect." —Nelson DeMille
Seriously, everyone: Thanks a lot for your input about this in March. I'm very happy with the little "gift" we came up with, and hope some of you here will enjoy it as well.
Comment time: What was the last book (other than LONG GONE, natch) that you purchased? And was it hardback, paper, or e?

P.S. I'll be the featured guest blogger this week for Powells Books, posting everyday this week. Stop by and say hi!