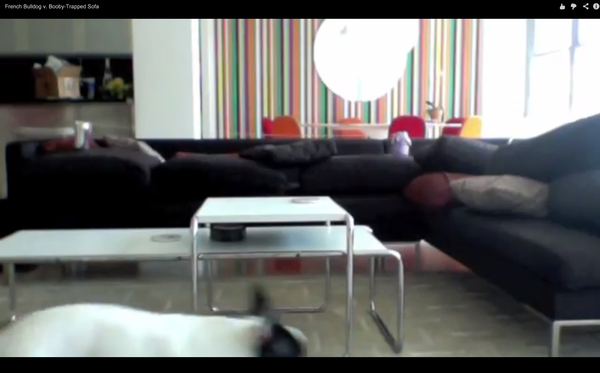 Only one more day until IF YOU WERE HERE drops, as the cool kids (used to) say. I finished the book months ago, and now is the time when I'm along for the ride.
The first official signing will be at tonight's pre-publication event in Tribeca, and then I'll be hitting the road. (Full calendar here, including a list of excellent bookstores that will mail you a signed copy.) If I can't see you in person, I hope you'll drop by GoodReads on June 11, when I'll be doing an on-line discussion.
You also still have one more day to enter the early-reader raffle for IF YOU WERE HERE. I will send THREE lucky readers a custom tote bag, designed by me and filled with signed books. ONE of those lucky readers will also get to NAME A CHARACTER IN THE NEXT ELLIE HATCHER NOVEL!
Entering is easy. Just pre-order a copy of IF YOU WERE HERE, in any format, from any retailer, and then fill out this handy-dandy form.
You can read more about IF YOU WERE HERE on the website.
Finally, in Double news, he and I have been in a battle of wills over his continued presence on the sofa. Though I've never once caught him there in the act, he underestimates my powers of deducation by leaving behind a layer of telltale white fur, a trail of disrupted cushions, and, one time, a gently nibbled flip-flop.
This weekend, I upped my game by booby-trapping the sofa with soda cans filled with pennies. This is what happened when I left Double alone in the apartment. You are welcome.
_________________________________________________________________
Pre-order from Amazon (print) (Kindle) • Barnes & Noble (print) (Nook) • Books-a-Million • IndieBound • iTunes • Target • Wal-Mart
Don't forget to fill out this pre-order form to be entered into a raffle for cool loot!
"Outstanding…Burke's accuracy in legal and judicial technicalities is impressive although most readers will find simpler pleasures in her sharp writing, well-constructed plot, and dimensional characters." —Publisher's Weekly, starred review
"IF YOU WERE HERE is a winner: a suspenseful, tightly plotted story of friendship, lies, and betrayal. Alafair Burke writes deftly about secrets buried close to home. An accomplished novel by an assured author." —Meg Gardiner
"After finishing IF YOU WERE HERE, I don't feel I can trust anyone ever again, except Alafair Burke to provide a cracking good read." —Linwood Barclay
"Exciting….Lawyer turned-journalist McKenna finds her life turned upside down when she recognizes a friend from her college years who disappeared without a trace a decade before on a video of a near-tragedy on the subway….Will engage [Burke's] growing audience." —Booklist
"Burke's first class adventure has murder and mayhem wrapped up in an intricate, innovative plot….Character development is stellar and the guilty party will keep readers guessing until the end." —RT Book Reviews, 4 ½ starred review
"Burke is one of the more talented crime writers working today." —Pittsburgh Tribune (a summer book pick)
"Her new standalone delivers a cleverly nuanced plot that will keep the pages turning. Her smart writing is fast-paced and engaging, and this book should appeal to most mystery readers, especially those looking for compelling, intelligent story lines." —Library Journal
Via: Alafair Burke