Over at Facebook, folks are winding down Doppelganger Week, which called on Facebook users to change their profile picture to a celebrity they've been said to resemble.
As it turns out, I've been said to resemble a broad array of celebrities. When I was in college, my father (around the same time he said my two sisters looked like Jessica Lange and Kim Basinger, respectively), maintained that I looked "just like" these knockouts: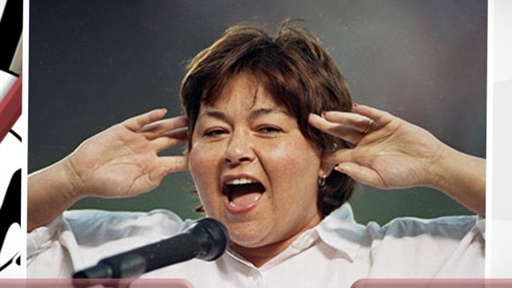 Apparently age has treated me well, however. More recently, I've been compared to these women:
Um, yeah… right. Although I'm much happier to be compared to Kate Hudson or that actress who temporarily ruined Law & Order than either of the Rosies, I conclude from this mish mash of non-matching faces that I may not have a celebrity doppelganger. But, lucky for me, other writers do.
You see, much like my father, I also have a tendency to swear that people look "just like" someone else. I can't run into Andrew Gross, for example, without reminding him he looks like that totally hot kid on Weeds.
And poor Michael Koryta has surely lost count of the times I've pointed out his resemblance to David Duchovny.
Marcus Sakey's probably sick of hearing that he looks like Starsky.
The late JD Salinger bore a strong resemblance to George Gershwin.
JA Konrath sort of looks like Ben Roethlisberger.
And Barry Eisler might as well change his last name to Baldwin.
It turns out some writers have lookalikes I hadn't thought of. Jason Pinter also played Doppelganger Week, posting a photo of Al Gore. Now, Jason, can you say "Lockbox?"
Laura Lippman tells me she's often compared to Susan Dey. No surprise there, right?
But I was beyond amused to hear that in profile, she's a dead ringer for a fellow journalist who loved Underdog, Sweet Polly Purebred.
With some writers, the identification of a lookalike's a little more challenging. And, boy, do I like a challenge.
With someone like James Born, for example, it depends which photograph you select. In some pictures he looks a lot like that writer who once said I looked like Rosie O'Donnell.
But in other pictures, Jim, I've got to say it, you look more like MacGyver.
In my constant quest to identify lookalikes, I have an irritating tendency to tell friends they look like X and Y had a baby. Harlan Coben, for example, looks like the offspring of Tony Shalhoub and Stanley Tucci.
+
=
And Victor Gischler could be the long-lost love child of Meat Loaf and Mario Batali. (Wow, that sentence actually made me hungry.)
+
=
So here's today's challenge: Who are the other doppelgangers? Do you have one, and this a good thing or bad? And which other writers have lookalikes that I've missed? Psychic gold stars for those who include links to photos!