by J.D. Rhoades
When Pari wrote her tribute to her home state of New Mexico the other day, my first thought was "Whoa. Gorgeous place. I need to see this someday."
My second thought was "I am SO stealing this idea."
Because as much as Pari loves New Mexico, I love North Carolina. All my books are set here. I've lived all my life in various cities and small towns across the state. I grew up in the pretty little town of Southern Pines, right next door to the golf mecca of Pinehurst.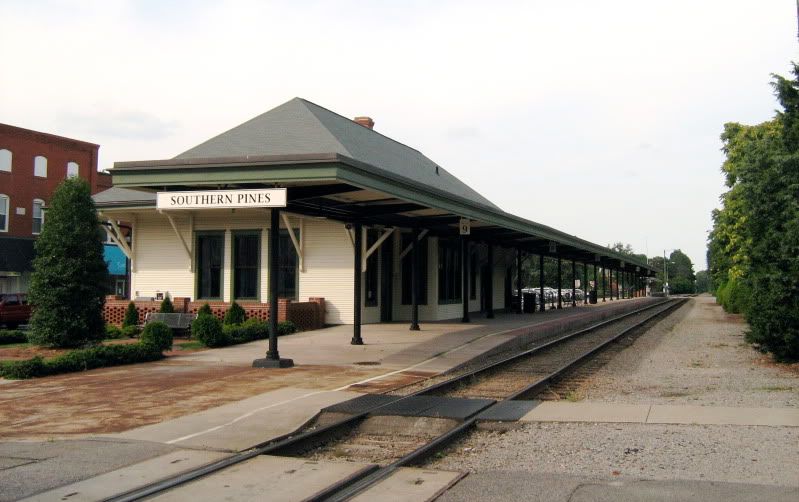 I went to college at the University of North Carolina at Chapel Hill. lived for a short time in the capital city of Raleigh (where I worked the camera for the morning farm show and the afternoon news at WRAL-TV), then returned to UNC-Chapel Hill for my law degree.
I practiced law "down east" in Greenville and in Wilmington (still far and away my favorite city in North Carolina)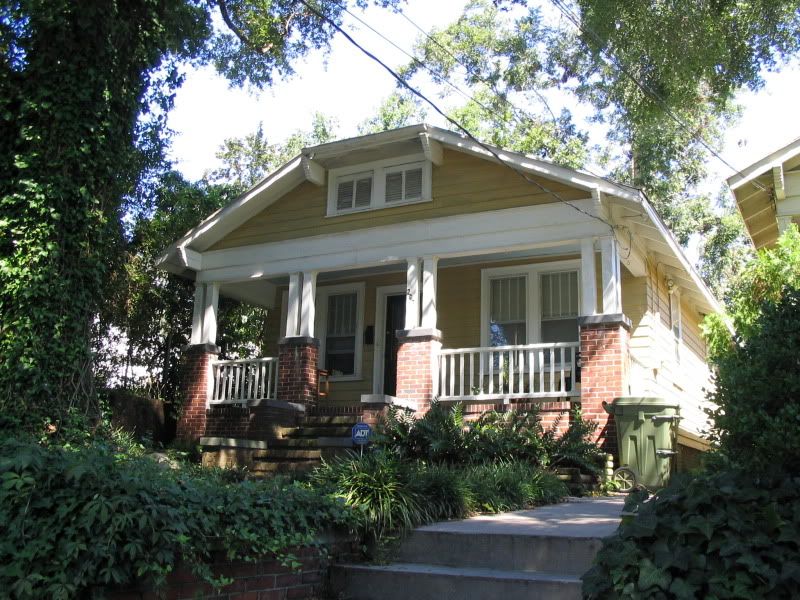 before returning back to my home area to live and raise my family.
You want mountains? We got mountains.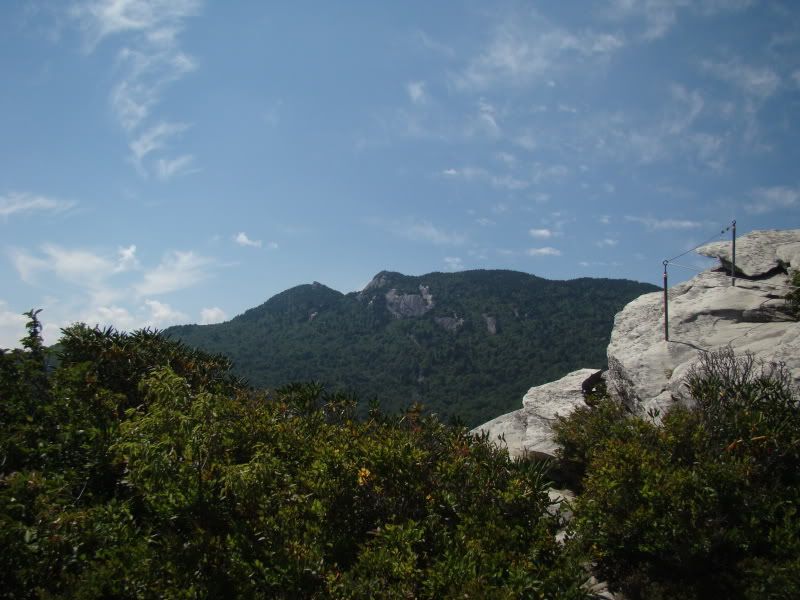 You want beaches? We got those.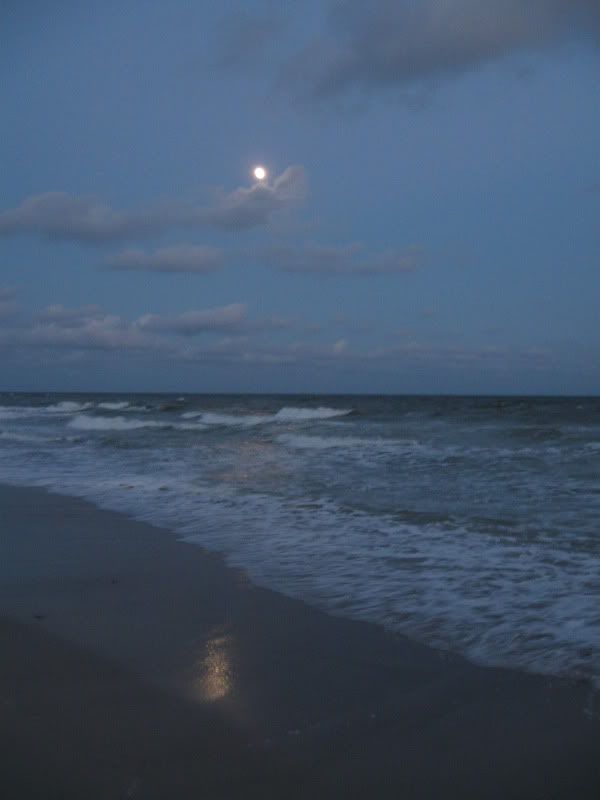 You want big cities? You can have them. But we have Charlotte if you absolutely insist.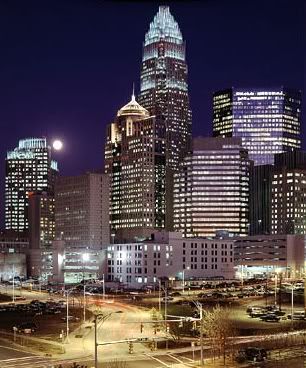 Oh, and we also play a little basketball.
As I wrote a few weeks ago, it's hard for some folks to understand just how much passion can be stirred up by the web of rivalries between the state's major universities. Often, when I meet somebody new and they tell me they're an NC State fan, a Wake Forest fan, or God forbid, a Duke fan, I tell them that I never hold a person's religion against them. I'm only partly joking.
It's a place steeped in history. One of the first English speaking colonies in the New World was established on Roanoke Island in 1508, only to mysteriously disappear, leaving behind only some abandoned houses and the word CROATAN carved on a nearby tree. (The Lumbee Indians of Southeastern North Carolina claim that they're descended from the survivors of the so-called "Lost Colony" who fled inland from the marauding Spaniards and intermarried with Native Americans). In April 1776, North Carolina was the first state to authorize its delegates to the Continental Congress to vote for independence. The fall of Fort Fisher below Wilmington sealed the fate of the Confederacy by closing its last open port, and General Joseph Johnston surrendered the last major Confederate Army to General William Sherman near Durham on April 26, 1865. In the twentieth century, the first powered flight was made by the Wright Brothers on the barren, windy dunes of Kill Devil Hill on the Outer Banks. In February 1960, the Woolworth's lunch counter in Greensboro was the site of the first of many "sit-ins" protesting segregation. One of the protestors relates that while there were some tense standoffs, at one point a "little old white lady, 75 or 80 years old" walked up, put her arms around two of them and said "I'm so proud of you boys. Your should have done this 10 years ago." It's people like that that make me love my state. And I know a lot of them.
But my love for this place doesn't mean it doesn't sometimes have its dark side. I was driving to court in Chapel Hill a couple of years ago when I heard a story on the radio about a project in nearby Chatham County that was helping low income people replace their failed plumbing. In some cases, people were getting indoor plumbing for the first time in their lives. It really struck me at that point what a weird state I live in. I was coming from an area where muti-million dollar homes are common. A few miles away from me were great universities and the hi-tech scientific center known as the Research Triangle Park. And a few miles away, people were very excited about getting to go to the bathroom indoors.
We've had some high profile crimes, like the mass shooting a few years ago where an Army Sergeant, for reason no one can explain, walked into Luigi's restaurant in downtown Fayetteville and stated shooting, killing four people (including the restaurant owner) and wounding six others. More recently, in the little town where I now live, another man, for reasons known only to himself, walked into a nursing home on a quiet Sunday morning and started shooting, killing eight and wounding three before being wounded and captured by a young police officer.
It's those kind of contrasts that make this a fascinating place to be a writer. And we boast of quite a few. There's Our Alex, of course. Even though she's one of those Granola-eating California hippies, and even though she's left our borders for a time, I've adopted her and put in the papers for her to become a naturalized Carolina girl. She just has to pick a basketball team and declare a barbecue preference, and we're good to go.
In the mystery field, we also boast Margaret Maron, Sharyn McCrumb, John Hart, Sarah Shaber, Katy Munger, Lillian Jackson Braun, Jeffery Deaver, David Terrenoire, and a lot more that I'm sure folks will remind me of in the comments.
One of the first explorers sent by Sir Walter Raleigh to scout out the coast of Carolina for a potential colony wrote in his report to Queen Elizabeth, "it is withal, Madam, the goodliest land under the Cope of Heaven." In the antebellum era, a more cynical observer looked at our position between the wealthier and more poltically powerful states of Virginia and South Carolina and described the state as "a vale of humility between two mountains of conceit."
You know what? He was right. And I like that just fine.
So tell me about your home state, the light side and the dark. What you love, and what you don't.