Admit it. At some point in your life, you've said it, or at least heard someone say it. "I don't read books by women," or more harshly, "I don't like women authors."
Typically when I hear the sentiment, there's a slight (and I suppose flattering?) modification: "I don't usually like women authors, but I love your books."
Huh??
Appreciative yet perplexed, I started asking readers why they thought they didn't like women authors. Usually they said it was because the books weren't hard-boiled enough. Or they said there was too much romance and not enough action.T hey believed that women writers were writing for women and not men.
On the conference circuit, I've talked a little bit about the stereotyping of authors, and we've had great discussions about male/female differences (or the lack thereof) here on Murderati. I do believe that publishers and editors are more likely to steer female crime writers toward romantic suspense. They might also encourage them to write more about female experiences and characters.
But to say "I don't read women" is very different than preferring certain types of books over other types of books. Some of the most inventive, brilliant, and, yes, bad-ass crime fiction being written today comes from women. Using gender as a proxy for subgenre is a darn lazy way to choose books when your local independent bookseller will happily hand-select books tailored to your individual preferences, and when Amazon tells you if you like Michael Connelly, you might also like Tess Gerritsen, and if you like Harlan Coben, you might also like Lisa Gardner, and when thousands of high-quality reader-reviews are a computer away via GoodReads.
I was talking about the "I don't read women" phenomenon over on my Facebook wall a few months ago, and I quipped, "I want a t-shirt that says Real Men Read Women." Before I knew it, a bunch of my friends said they wanted to buy that t-shirt. Well, when it comes to my readers, I say, "Ask and you shall receive."
But if I was going to get into the tee-shirt vending business, the money needed to go to a good cause. And as the daughter of a writer and a librarian, I see no worthier cause than youth literacy. As much as I hate to hear someone say, "I don't read women," it's far worse to hear, "I don't read." And it's even sadder to hear those words from a child.
Did you know that the majority of low-income families do not have a single book for their children at home? Teachers have students bringing in phone books when asked to bring a book from home, because it was the only book they had.
I'm proud to report that bestselling (and super cool) authors Lisa Gardner, Tess Gerritsen, Laura Lippman, Karin Slaughter, and Lisa Unger have lent their names to an odd little effort to end the phrases "I don't read" and "I don't read women," one t-shirt at a time. Thanks to them, "Real Men Read Women" gear is now available online.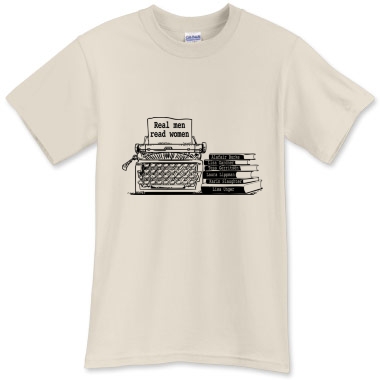 We've also got "I Like Boys Who Read Books by Girls" gear.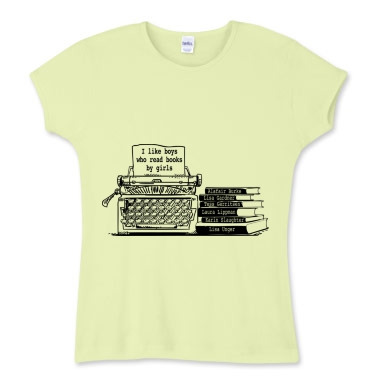 And though we thought that the use of our names would help bring the crime fiction community to the effort, we also have gear that does not list any individual authors, so you can collect the gear even if you prefer Harper Lee and Dorothy Parker.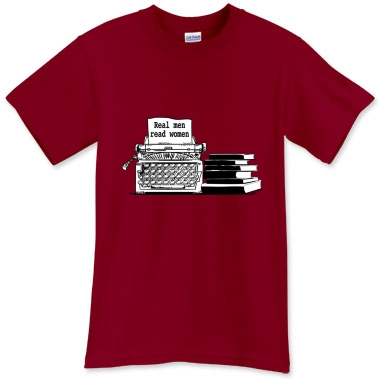 All profits will go to First Book, a non-profit organization that provides new books to low-income children. Order your stuff here. And if you're not into t-shirts, mousepads, and water bottles (who ISN'T into that stuff?), please consider donating directly to First Book here.
Thanks in advance for your support and for help spreading the word!
I'll be raffling off a t-shirt to one lucky commenter. Just post a comment that relates either to your favorite female authors or your experiences reading as a child.
P.S./B.S.P. Early reviews for my new book, LONG GONE, are rolling in. Library Journal, in a starred review, says "Burke's first stand-alone novel is a fast-paced, plot-driven nail-biter." And from Booklist: "Burke delivers a tightly plotted, suspenseful account . . . It's very much in the Lisa Gardner vein—strong female protagonist, shadowy villains, intricate and suspenseful story." (And they didn't even know Lisa and I are on t-shirts together!) Still waiting for PW and Kirkus.
You can watch the LONG GONE book trailer here: