By admin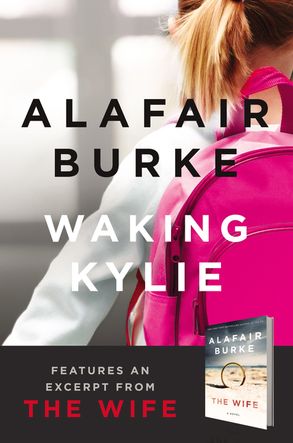 If you're looking for some short reads, I've got some for you.
For e-book fans: My short e-story WAKING KYLIE is available now, and features an exclusive excerpt from THE WIFE. After losing a criminal case, a prosecutor is forced to ask herself how far she's willing to go to protect the young girl whose future hangs in the balance. Included is a cameo from a Portland prosecutor, whom some of you may recognize.
For some online, holiday-themed reading: In the holiday spirit, the nice people at BookReporter.com asked me to kick off their Holiday Author series. I wrote about spending time with my mother and a special present from my father. I hope you enjoy it!
In other news, EVERY BREATH YOU TAKE is available on bookshelves nationwide. Thank you for making it a bestseller on numerous lists, including the New York Times, USA Today, and the Wall Street Journal.
Mark your calendars for the release of THE WIFE, January 23!
When two women level troubling accusations of sexual misconduct against renowned economist and public intellectual, Jason Powell, his wife, Angela, is torn between defending her husband and saving herself. As Jason's life unravels, Angela is faced with an impossible choice: will she stand by her husband at the risk of exposing a dark and secretive past?
I am so eager to share this story with you, especially in light of the current wave of sexual assault allegations. You can learn more about THE WIFE and pre-order here.
Via: Alafair Burke